The reading of the Pitum HaKetoret, a mitzvah of the Torah
The Pitum HaKetoret is a commandment of the Torah which consists in burning incense every day in the "Beit Hamikdash" (Temple of Jerusalem) Since the latter was destroyed, this commandment is no longer applicable but has been replaced by the reading of this commandment as it is written in the Torah. This text describes all the ingredients of the incense that the "Cohen Gadol" (The High Priest) prepared for the "Michkan" (Tabernacle) and then the "Beit Hamikdash". In order to make this mitzvah (command) in a Way "Meuderet" (more perfect) one has the habit of reading this passage written by hand by a scribe on parchment.
The reading of the Pitum HaKetoret, a great Segula
It is clear that every Jew strives to apply the Mitzvot (commandments) for the sole purpose of applying the will of the Blessed Saint be it for love and fear However, it is good to know that reading this text brings a multitude of benefits in our lives. Moreover in the desert, the " ketoret " (incense) allowed to contain an epidemic that had already ravaged 24 000 people.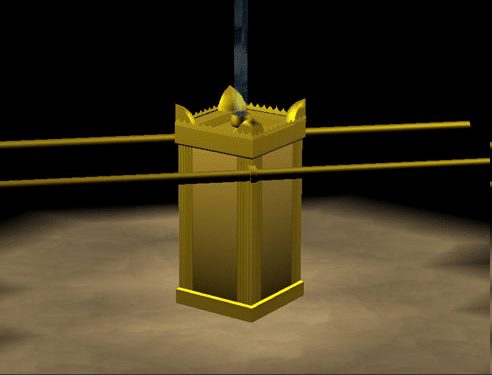 The Zohar HaKadoch (ויקהל דף רי "ח ע" ב) stretches extensively on the benefits of this reading. Rabbi Shimon (Bar Yokhai) said: If my children knew how precious the Pitum HaKetoret was in front of the blessed Saint, they would take each of the words (which make it) and place on their heads like a golden crown… ' ' Now let's see the words of Rav Segoulot Israel Reading the
Pitum Haketoret
Eliminates epidemics and bad diseases
Saves from the servitude of the Kingdoms
Brings the blessing in its actions
Saves the sentence to Hell
Annihilates the bark, barriers and forces of evil (סטרא אחרא) (Stopping us in divine service)
Suppresses witchcraft
Undo Bad Thoughts
Allows you to enjoy both worlds, this world and the future world
Withdraws the decrees of on him
Allows you to find through people's eyes
Brings wealth
Reading the Pitum HaKetoret on parchment
In order to achieve this wonderful commandment in the most
Méhuderet
(Perfect) way and also enjoy all these
segulot
it is customary to read the
Pitum HaKetoret
written by a
Sofer Stam
(scribe) on Parchment.
Text of Pitum HaKetoret
א) אַתָּה הוּא יְיָ אֱלוֹהֵינוּ שֶׁהִקְטִירוּ אֲבוֹתֵינוּ לְפָנֶיךָ אֶת קְטֹרֶת הַסַּמִּים בִּזְמַן שֶׁבֵּית הַמִּקְדָּשׁ קַיָּם, כַּאֲשֶׁר צִוִּיתָ אוֹתָם עַל-יַד מֹשֶׁה נְבִיאָךְ, כַּכָּתוּב בְּתוֹרָתָךְ:וַיּאמֶר יְיָ אֶל-מֹשֶׁה קַח-לְךָ סַמִּים נָטָף | וּשְׁחֵלֶת וְחֶלְבְּנָה סַמִּים וּלְבֹנָה זַכָּה בַּד בְּבַד יִהְיֶה: וְעָשִׂיתָ אֹתָהּ קְטֹרֶת רֹקַח מַעֲשֵׂה רוֹקֵחַ, מְמֻלָּח טָהוֹר קדֶשׁ: וְשָׁחַקְתָּ מִמֶּנָּה הָדֵק וְנָתַתָּה מִמֶּנָּה לִפְנֵי הָעֵדֻת בְּאֹהֶל מוֹעֵד אֲשֶׁר אִוָּעֵד לְךָ שָׁמָּה, קֹדֶשׁ קָדָשִׁים תִּהְיֶה לָכֶם: וְנֶאֱמַר: וְהִקְטִיר עָלָיו אַהֲרֹן קְטֹרֶת סַמִּים בַּבֹּקֶר בַּבֹּקֶר, בְּהֵיטִיבוֹ אֶת-הַנֵּרֹת יַקְטִירֶנָּה: וּבְהַעֲלֹת אַהֲרֹן אֶת-הַנֵּרֹת בֵּין הָעַרְבַּיִם יַקְטִירֶנָּה קְטֹרֶת תָּמִיד לִפְנֵי יְיָ לְדֹרֹתֵיכֶם:‎תָּנוּ רַבָּנָן: פִּטּוּם הַקְּטֹרֶת כֵּיצַד? שְׁלֹשׁ מֵאוֹת וְשִׁשִּׁים וּשְׁמוֹנָה מָנִים הָיוּ בָהּ, שְׁלֹש מֵאוֹת וְשִׁשִּׁים וַחֲמִשָּׁה כְּמִנְיַן יְמוֹת הַחַמָּה, מָנֶה בְּכָל-יוֹם, מַחֲצִיתוֹ בַּבֹּקֶר וּמַחֲצִיתוֹ בָּעֶרֶב. וּשְׁלֹשָׁה מָנִים יְתֵרִים, שֶׁמֵּהֶם מַכְנִיס כֹּהֵן גָּדוֹל, וְנוֹטֵל מֵהֶם מְלֹא חָפְנָיו בְּיוֹם הַכִּפּוּרִים, וּמַחֲזִירָן לַמַּכְתֶּשֶׁת בְּעֶרֶב יוֹם הַכִּפּוּרִים, כְּדֵי לְקַיֵּם מִצְוַת דַּקָּה מִן הַדַּקָּה. וְאַחַד עָשָׂר סַמֲמָנִים הָיוּ בָהּ. וְאֵלּוּ הֵן:הַצֳּרִי.וְהַצִּפּוֹרֶן.וְהַחֶלְבְּנָה.וְהַלְּבוֹנָה. מִשְׁקַל שִׁבְעִים שִׁבְעִים מָנֶה. מוֹר.וּקְצִיעָה.וְשִׁבּוֹלֶת נֵרְדְּ.וְכַרְכּוֹם. מִשְׁקַל שִׁשָּׁה עָשָׂר, שִׁשָּׁה עָשָׂר מָנֶה. קוֹשְׂטְ שְׁנֵים עָשָׂר.קִלּוּפָה שְׁלֹשָׁה.קִנָּמוֹן תִּשְׁעָה. בּוֹרִית כַּרְשִׁינָא תִּשְׁעָה קַבִּין. יֵין קַפְרִיסִין סְאִין תְּלָת וְקַבִּין תְּלָתָא, וְאִם לֹא מָצָא יֵין קַפְרִיסִין מֵבִיא חֲמַר חִיוָר עַתִּיק. מֶלַח סְדוֹמִית רוֹבַע, מַעֲלֶה עָשָׁן כָּל שֶׁהוּא. רִבִּי נָתָן הַבַּבְלִי אוֹמֵר: אַף כִּפַּת הַיַּרְדֵּן כָּל-שֶׁהִיא. אִם נָתַן בָּהּ דְּבַשׁ פְּסָלָהּ, וְאִם חִסֵּר אַחַת מִכָּל-סַמֲמָנֶיהָ חַיָּב מִיתָה: ‎
רַבָּן שִׁמְעוֹן בֶּן גַּמְלִיאֵל אוֹמֵר: הַצֳּרִי אֵינוֹ אֶלָּא שְׁרָף הַנּוֹטֵף מֵעֲצֵי הַקְּטָף. בּוֹרִית כַּרְשִׁינָא לְמָה הִיא בָאָה? כְּדֵי לְשַׁפּוֹת בָּהּ אֶת הַצִּפּוֹרֶן כְּדֵי שֶׁתְּהֵא נָאָה. יֵין קַפְרִיסִין לְמָה הוּא בָא? כְּדֵי לִשְׁרוֹת בּוֹ אֶת הַצִּפּוֹרֶן, כְּדֵי שֶׁתְּהֵא עַזָּה. וַהֲלֹא מֵי רַגְלַיִם יָפִין לָהּ? אֶלָּא שֶׁאֵין מַכְנִיסִין מֵי רַגְלַיִם בַּמִּקְדָּשׁ מִפְּנֵי הַכָּבוֹד: תַּנְיָא, רִבִּי נָתָן אוֹמֵר: כְּשֶׁהוּא שׁוֹחֵק אוֹמֵר: הָדֵק הֵיטֵב,הֵיטֵב הָדֵק, מִפְּנֵי שֶׁהַקּוֹל יָפֶה לַבְּשָׂמִים. פִּטְּמָהּ לַחֲצָאִין כְּשֵׁרָה. לְשָׁלִישׁ וּלְרָבִיעַ לֹא שָׁמַעְנוּ. אָמַר רִבִּי יְהוּדָה: זֶה הַכְּלָל: אִם כְּמִדָּתָהּ כְּשֵׁרָה לַחֲצָאִין. וְאִם חִסֵּר אַחַת מִכָּל-סַמֲמָנֶיהָ חַיָּב מִיתָה: תָּנֵי בַר קַפָּרָא: אַחַת לְשִׁשִּׁים אוֹ לְשִׁבְעִים שָׁנָה הָיְתָה בָאָה שֶׁל שִׁירַיִם לַחֲצָאִין. וְעוֹד תָּנֵי בַר קַפָּרָא: אִלּוּ הָיָה נוֹתֵן בָּהּ קָרְטוֹב שֶׁל דְּבַשׁ, אֵין אָדָם יָכוֹל לַעֲמוֹד מִפְּנֵי רֵיחָהּ. וְלָמָּה אֵין מְעָרְבִין בָּהּ דְּבַשׁ? מִפְּנֵי שֶׁהַתּוֹרָה אָמְרָה: כִּי כָל-שְׂאֹר וְכָל-דְּבַשׁ לֹא-תַקְטִירוּ מִמֶּנּוּ אִשֶּׁה לַיְיָ: יְיָ צְבָאוֹת עִמָּנוּ, מִשְׂגָּב לָנוּ אֱלוֹהֵי יַעֲקב סֶלָה: יְיָ צְבָאוֹת, אַשְׁרֵי אָדָם בֹּטֵחַ בָּךְ :יְיָ הוֹשִׁיעָה, הַמֶּלֶךְ יַעֲנֵנוּ בְיוֹם קָרְאֵנוּ:
ב) יָהּ יְיָ אֶהְיֶה אֲשֶׁר אֶהְיֶה שַׁדַּי צְבָאוֹת עִמָּנוּ מִשְגָּב לָנוּ אֱלוֹהֵי יַעֲקֹב סֶלָה (A lire trois fois)
יָהּ יְיָ אֶהְיֶה אֲשֶׁר אֶהְיֶה שַׁדַּי צְבָאוֹת אַשְׁרֵי אָדָם בּוֹטֵחַ בָּךְ (A lire trois fois)
יָהּ יְיָ אֶהְיֶה אֲשֶׁר אֶהְיֶה שַׁדַּי צְבָאוֹת הוֹשִׁיעָה הַמֶּלֶךְ יַעֲנֵנוּ בְיוֹם קָרְאֵנוּ (A lire trois fois)
(ג) נֶגַע צָרַעַת כִּי תִהְיֶה בְּאָדָם וְהוּבָא אֶל הַכֹּהֵן:נַחְנוּ נַעֲבֹר חֲלוּצִים לִפְנֵי יְיָ אֶרֶץ כְּנָעַן וְאִתָּנוּ אֲחֻזַּת נַחֲלָתֵנוּ מֵעֵבֶר לַיַּרְדֵּן:נָבִיא מִקִּרְבְּךָ מֵאַחֶיךָ כָּמֹנִי יָקִים לְךָ יְיָ אֱלוֹהֶיךָ אֵלָיו תִּשְׁמָעוּן:נָהָר פְּלָגָיו יְשַׂמְּחוּ עִיר אֱלוֹהִים קְדֹשׁ מִשְׁכְּנֵי עֶלְיוֹן:נֶגֶד אֲבוֹתָם עָשָה פֶלֶא בְּאֶרֶץ מִצְרַיִם שְׂדֵה צֹעַן:נָחִיתָ כַצֹּאן עַמֶּךָ בְּיַד מֹשֶׁה וְאַהֲרֹן:נַפְתִּי מִשְׁכָּבִי מֹר אֲהָלִים וְקִנָּמוֹן:נֵריְיָנִשְׁמַת אָדָם חֹפֵשֹ כָּל חַדְרֵי בָטֶן:נֹפֶת תִּטֹּפְנָה שִׂפְתוֹתַיִךְ כַּלָּה דְּבַשׁ וְחָלָב תַּחַת לְשׁוֹנֵךְ וְרֵיחַ שַׂלְמֹתַיִךְ כְּרֵיחַ לְבָנוֹן:נֻדוּ מִתּוֹךְ בָּבֶל וּמֵאֶרֶץ כַּשְׂדִּים צְאוּ וִהְיוּ כְּעַתּוּדִים לִפְנֵי צֹאן:נֹשְׁקֵי קֶשֶׁת מַיְמִינִים וּמַשְׂמִאלִים בָּאַבָנִים וּבַחִצִּים בַּקָּשֶׁת מֵאֲחֵי שָׁאוּל מִבִּנְיָמִן:
יְהִי רָצוֹן מִלְּפָנֶיךָ יְיָ אֱלוֹהֵינוּ וֵאלוֹהֵי אֲבוֹתֵינוּ, שֶׁתִּתְמַלֵּא רַחֲמִים עָלֵינוּ, וְתַצִּילֵנוּ לָנוּ וּלְכָל בְּנֵי בֵיתֵינוּ וּלְכָל יִשְרָאֵל, מֵעַיִן הָרָע וּמִכָּל מִינֵי כִּישׁוּף. וְתַבְרִיחַ הַיֵּצֶר הָרָע וְהַשָּׂטָן מִמֶּנּוּ. וּכְשֵׁם שֶׁפָּרַשְׂתָּ כְּנָפֶיךָ עַל אֲבוֹתֵינוּ בַּמִּדְבָּר וְהִצַּלְתָּם מֵעֵינָא בִישָׁא דְבִלְעָם הָרָשָׁע, כֵּן תִּפְרוֹשֹ כְּנָפֶיךָ עָלֵינוּ בְּרַחֲמֶיךָ הָרַבִּים וְנִהְיֶה מְכוּסִים בְּמִכְסֶה וּבְהַנְהָגָה בִּשְׁמוֹתֶיךָ הַקְדוֹשִׁים, אָמֵן נֶצַח סֶלָה וָעֶ